Looking for some easy casserole recipes for dinner? Well, you can't go wrong with these recipes. They are the perfect weeknight meal ideas for busy moms and dads.
If you are looking for some budget-friendly recipes that are cheap but exceptionally delicious then here they are!
When we cook a meal at the end of the day for our family, the last thing that we need is some complicated recipe with pages and pages of instructions.
In fact, trust me, nobody likes those long recipes. When we are cooking at home, we just need east to go homemade recipes that are quick to make and delicious in taste.
But, what I love the most is something as comforting and easy as a casserole recipe. Yes. Just loads and loads of melty cheese bursting with flavor in every bite.
Casseroles are so easy to make and they are so comforting. So, here we have the best casserole recipes for dinner which will make your dinner so much better and easier.
Make this easy cheesy summertime dinner tonight
Easy Casserole Recipes for Dinner
One of the most comforting casseroles is this easy peasy Sweet Corn Casserole with Jiffy Mix. You can easily make it in the oven. But, there is something so comforting about making it in the crockpot.
This creamy and comforting casserole is the best Mexican casserole that you would want to try. There's Nacho Cheese Doritos, there's Shredded Chicken, loads of Yellow Cheddar Cheese, and a Mayo- Sour Cream sauce base! All of these make for a winsome combination.
Easy healthy Side dish recipe that doesn't use "canned cream of soup". The cheesy sauce, and the ritz cracker topping is what takes your heart away.
Juicy chicken breasts stuffed with caramelized onions and cheese. One of the best Keto recipes for dinner.
Cheesy Comforting and Creamy Casserole that you can make in no time. One of the best summer dinner recipes that you will love to make.
Eggplants Pizza Casserole is a tasty casserole recipe for dinner which uses 6-ingreidnets and takes just 30-minutes in the oven.
Creamy, Cheesy and Comforting Casserole recipe for dinner is seriously the best recipe ever. Topped with cheddar cheese and ranch dressing this recipe is so damn good.
This Low Carb and Keto Cheesy Cauliflower Casserole is packed with flavors. Just 5-minute of prep time and 25-minute in the oven is all that you need to make this casserole.
Do you love Skillet casseroles? I love Skillet Casseroles. And, this healthy, low carb chicken enchilada skillet casserole is so good.
Creamy Chicken Alfredo Casserole is everyone's favorite. Chicken is seared in butter and then tossed in creamy homemade Alfredo Sauce. Makes for an excellent weeknight dinner recipe.
Just like any other pasta dish this recipe is so simple and effortless. It's better than stuffed shells.
Into clean eating? This Keto Cauliflower rice and Chicken Casserole will not disappoint you. Packed with goodness this recipe is super good.
Cheesy Delicious Broccoli Casserole topped with crunchy ritz cracker is super-good. One of the best casserole recipes for dinner that you can ever think off.
This quick and easy Black Bean Pasta Casserole is just wonderful. Baked with spices, cheese, and ketchup this recipe is simply the best.
A super easy and super flavorful recipe with the goodness of ground beef that will make your dinner so much better. Also, this hearty dinner recipe is so quick to make. And it ticks all the right boxes. It's comforting, cozy, and perfect for lazy night dinner.
This casserole recipe is so easy to make and is just wonderful. You will love every bit of this recipe. So tasty that you would want to make this recipe again and again.
Can you believe this is one of the easiest and most delicious Fall casserole recipes? Who doesn't love Cheeseburger? If you don't then I judge you 🙂 Just kidding. I love this Cheeseburger casserole so much! It's made with Ground Beef, Ketchup, Mustard sauce, and loads of cheese - All the things which make out Cheeseburger the epitome of comfort food. Well, try this deconstruction of the cheeseburger version. I'sm sure you'll love it.
This Green Bean Ranch Potato Casserole is just so delicious. This is so perfect for Thanksgiving right! I know, people always want a green bean casserole for Thanksgiving. However, this modern take on the classic Green Bean casserole is sure to swoon all hearts and tastebuds. Also, there is a Ranch Potato filling! I think that's just enough to get anyone so excited about this casserole! 🙂
No dinner is like a Mac and Cheese dinner. And when you have a baked Mac and Cheese cooking in the kitchen, I am sure everyone will be so excited about the dinner. It's such a delicious and hearty recipe.
Craving some quick and easy Spaghetti? Try this Baked Spaghetti. It's just so so so good. The same old Spaghetti will be so boring in front of this recipe. It's truly delicious. In fact, it's so good that you will want to have all of it alone and not share it with anyone!!! 🙂
Now you can enjoy the goodness of Fall Spices in your Casserole. Yes! An Excellent Thanksgiving Side dish this Cheesy Green Bean Casserole is bound to create goodness in your party.
I love this recipe so much that I call this My Favorite Thanksgiving Side as well as my Favorite Thanksgiving Dessert. Seriously there are so many things to love about this casserole. The goodness of Sweet Potato and that amazing Brown Sugar Walnut topping is to die for.
This casserole recipe is like the epitome of deliciousness. So easy to make, And has that traditional french onion soup taste. Just the perfect meal for a busy day.
Looking for a breakfast casserole recipe while stuck at home? Try this. You can easily make it ahead of time and bake when you are ready to eat.
This easy dinner recipe will be a huge hit in your family. Easy to make and delicious in taste. This should definitely be on your list.
This easy dinner recipe will make your day awesome. This chicken dinner is absolutely the most comforting dinner recipe in this world.
This easy cheesy dinner will make an excellent dinner. The cheese will make dinner so much better. And you are sure to have a great time having this.
This chicken parm casserole is the easiest and most comforting meal of all time. The cheesy parmesan along with chicken tastes so good.
I just love cheesy crack chicken. And this casserole is just so good. So tasty and so amazing. Just the kind of dinner you would want to make for a busy weekend.
Do you love the creamy ranch flavors? I bet we all do. And, this creamy chicken pasta bake is just perfect. So creamy and so delicious.
Gotta make something with penne pasta? Try this Penne Casserole with Italian Sausage. It will make your day.
If you need an easy recipe for a weeknight simple and delicious meal. Perfect for busy days when you haven't got time to cook.
Looking for an easy gluten-free dinner for weeknights? Try this black bean and beef enchilada casserole. So easy to make and is just perfect.
A classic Mexican Casserole recipe with Peppers is just so so so good. The best delicious Casserole recipe for the season.
This Mashed Potato Meatloaf casserole will be an absolute family pleaser. You can even serve this during your Thanksgiving dinner.
This tasty casserole is so pleasing and so appetizing that you would want to grab it off the plate. So, creamy and just the sort of comfort food that you would want to eat after a long day.
I just love Tamales. My granny makes the best tamales. And, I am sure that this texas tamale pie would be so amazing.
This crack chicken white lasagna is just the sort of creamy and comforting dinner recipe that you would want to dig in after a very tiring day at work. So, easy and so comforting that you will want to make it every day.
This tasty French Onion casserole has left me totally speechless. They are surely the best of its kind. Its really quick to make and will surely be a family favorite.
I just love Italian Meatball casserole. And if you make it keto, then you I am surely gonna keep you at my home to make me this dinner again and again.
Wow! This casserole is just the sort of dinner that can make any tired person brimming with happiness. So easy to make and the result is just wonderful.
I just love the Mexican seasoning on top of my casserole. This has two very distinct reasons. One is that I think that is surely the most comforting meal of all. And, secondly, there is nothing more spicer and happier than Mexican casserole.
Doritos Casserole is that kind of casserole that is so amazing it will make you want to dig in right away.
Okay, so you have a cozy and comfortable brunch on Sunday! Do not worry for we have got you the best casserole of all time.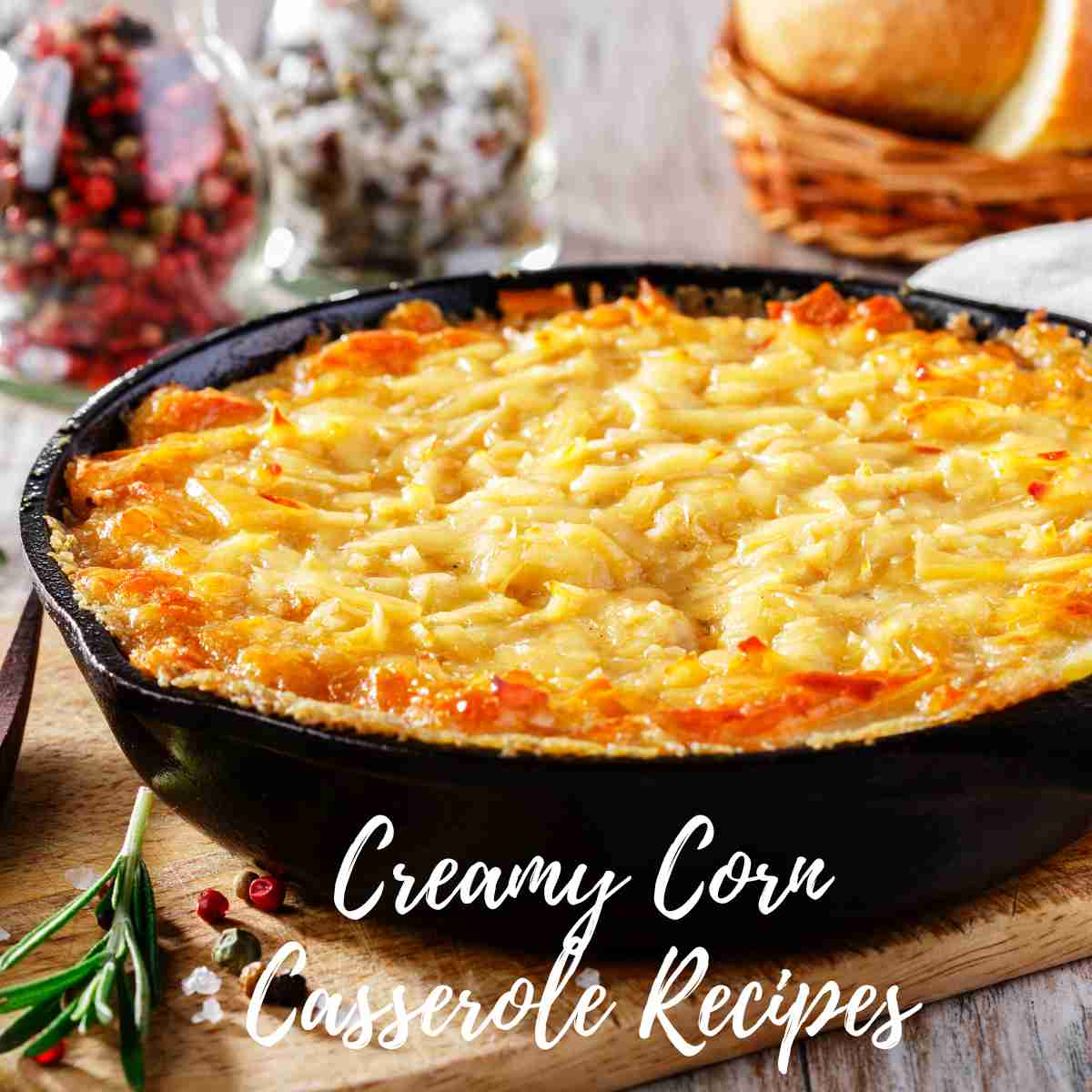 So, these were some of the best comforting Casserole Recipes for Dinner. I hope you liked these recipes and shall make some of these.